South America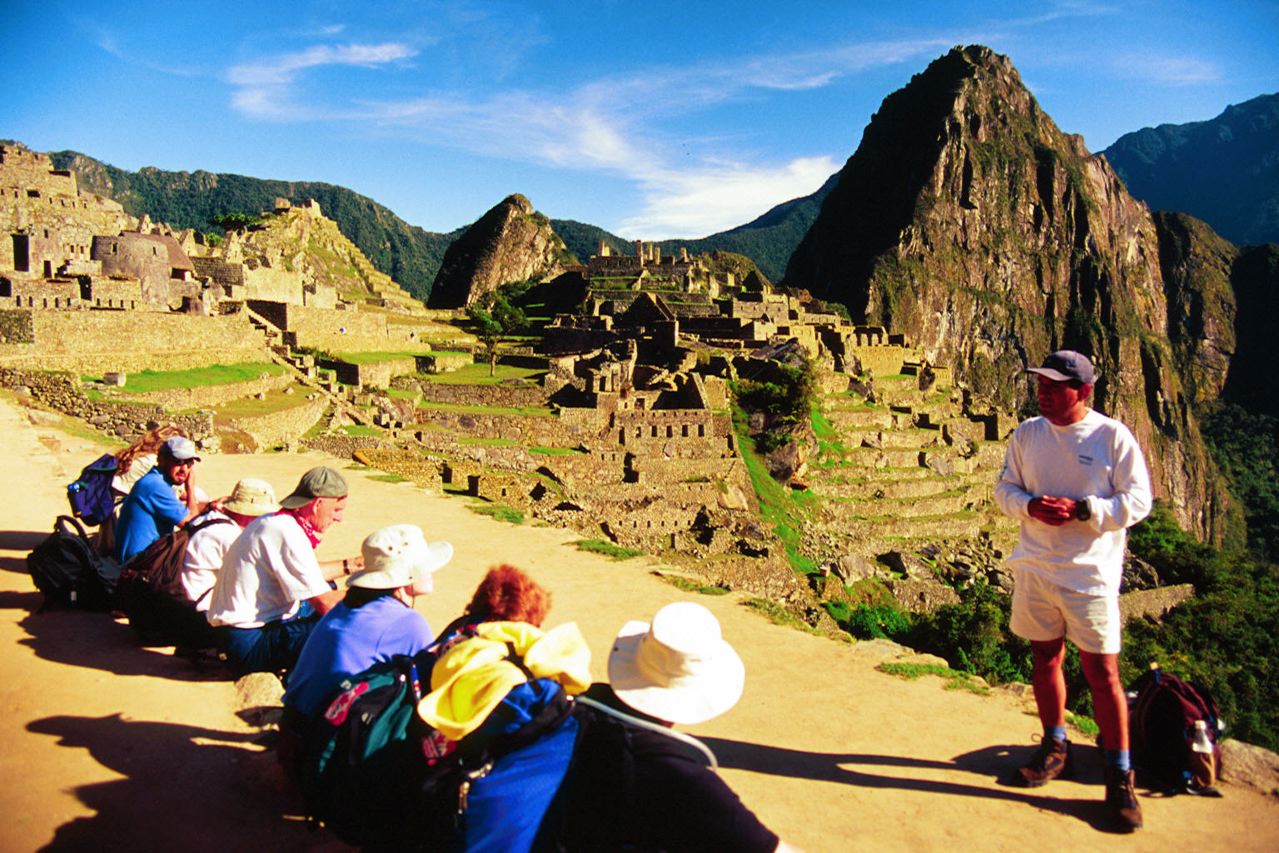 Below is just a sampling of some of our most popular trips to South America, particularly to famous destinations like Machu Picchu in Peru, Patagonia in Chile & Argentina, and the second highest of the seven continental summits, Mt. Aconcagua. However, we can also arrange cruises in the Galapagos, Amazon jungle lodges, and climbs of volcanoes in Ecuador. Just ask, and ye shall receive!
We support the great work of the Alma Children's Education Foundation in Peru! Click on the logo to find out how you can get involved!

Trips

Land Cost: $2040usd
Jun 04 – 12 '17
Jul 02 – Jul 10 '17
Aug 29 – Sep 07 '17
Sep 03 - 11 '17
Oct 01 – 09 '17
Oct 29 – Nov 06 '17


Length: 9 days total, 5-day trek
| Max. Altitude: 4,270m/14,000ft
Hidden under the dense foliage of a highland jungle, forgotten by the Incas themselves, Machu Picchu escaped the Conquistadors and eluded treasure hunters until Hiram Bingham brought "The Lost City of the Incas" to the world's attention in 1911. Further exploration uncovered an ancient highway, a royal road that connected Machu Picchu to Cusco, the Inca capital. Follow in the timeworn grooves of centuries of footsteps. Camping with striking views of the high sierra and dense selva, crossing two high passes (4,270m/14,000ft) we arrive at Inti Punku, the Sun Gate, for our first view of Machu Picchu, spread below us.

Land Cost: $1250 per person twin sharing. (Minimum 4 persons)
7-day extension to Inca Trail dates

Optional extension to Inca Trail Trek Explore the 'Top Three' Lake Titicaca… which is the highest navigable lake on earth at 12,580 feet altitude was perceived by its ancient cultures to be an inland sea connected to the ocean, mother of all waters. Later we fly in to Arequipa, which the second biggest city of Peru also known as The White City. While in Arequipa we take the most spectacular excursion to the Colca Canyon — reportedly the deepest in the world, thought to be twice as deep as the Grand Canyon in the USA. It is much like stumbling upon a lush oasis in the middle of the Sahara, or the Gobi. It has even been called one of the Seven Natural Wonders of the World.

Land Cost: $2845 (per person sharing twin)
Oct 01– Oct 10 '16
Nov 05 – Nov 14 '16
Dec 17 – Dec 26 '16
Dec 31 - Jan 09 '17
Jan 21 – Jan 30 '17
Feb 04 – Feb 13 '17

Feb 11 – Feb 20 '17
Feb 18 – Feb 27 '17
Mar 04 – Mar 13 '17
Mar 18 – Mar 27 '17
Mar 25 - Apr 03 '17
Apr 01 - Apr 10 '17


Length: 10 days total
| Max. Altitude: 1100m / 3600ft
The trails between the famous craggy mountains of Torres del Paine in Patagonia are among the world's classic trekking routes. Breathtaking views of glaciers, rivers, lakes, forests, and abundant wildlife provides the trip with constantly changing scenes and experiences. During summer (Nov–Mar) there are 18 hours of day light which gives us plenty of time for exploring! Note: Other dates available upon request.

Land Cost: $4750 (per person sharing twin)
Oct 01– Oct 16 '16
Nov 05 – Nov 20 '16
Dec 17 – Jan 01 '17
Dec 31 – Jan 15 '17
Jan 21 – Feb 05 '17
Feb 04 – Feb 19 '17

Feb 11 – Feb 26 '17
Feb 18 – Mar 05 '17
Mar 04 – Mar 19 '17
Mar 18 – Apr 02 '17
Apr 01 - Apr 16, '17


Length: 16 days
| Max. Altitude: 1100m / 3600ft
To complement any trip on the Chilean side of Patagonia there is "Los Glaciares National Park" in Argentina. Los Glaciares is one of the most scenically impressive national parks in South America. This vast reserve protects around 2300 square miles of the Patagonean Andes, including over 40 major glaciers. The northern section of the park is dominated by the incredible, world-famous form of the Fitzroy Massif, with its sheer, 6000-foot rise from the glaciers at its base.

Land Cost: $3690 (per person sharing twin)
Dec 23 '16– Jan 11 '17
Jan 13– Feb 01 '17
Feb 10 – Mar 01 '17


At (6,962 meters / 22,840 feet) the summit of Mt. Aconcagua is the highest point on the planet outside of Asia. It ranks second behind Mt. Everest among the seven highest continental points ("seven summits"). Located in the spectacular Andean range along the border with Argentina and Chile, Aconcagua rises majestically (1200 meters / 4,000 feet) above its neighbours, and is part of a provincial park protecting 71,000 hectares of terrain. Climbing the peak is definitely challenging, but requires very little technical climbing experience, so anyone in excellent physical condition has a good chance to summit, and large numbers of people do so every year.